8 Favourite Bandung Hangout Places With The Most Unique Concept
8 Favourite Bandung Hangout Places With The Most Unique Concept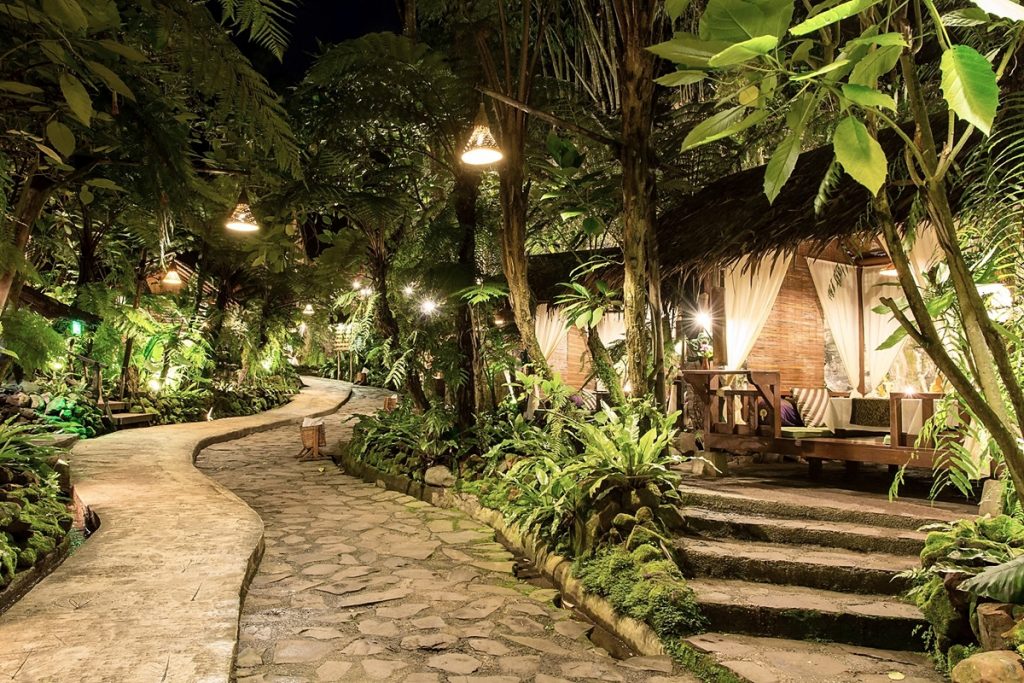 Bandung Hangout Places. Going hang out with friends over the weekend will be great. Relaxing with your beloved family at the best hangout places, enjoying their food, will be awesome too.
Well, these Bandung hangout places has the most unique concept to offer. If you visit Bandung city, you can have great experience at these places, or maybe even make a couple of new friends.
Abandoned House
Abandoned House is a café that adapts the concept of horror. Horror and mystery atmosphere are also pictured by the interior design.
And not just because of the interior, it is said this place has a horror backstory. People say there was a murder in this house turned café. Sounds dreadful isn't it?
However, all of that fears will be disappear and turn to hunger immediately when you see their menu : burger, baked rice, chicken wing, pasta and lots of beverages.
Instagram @abandonedbdg
Update : Looks like this café is either closed or under renovation. We will let you know if we have any updates.
Cocorico Fantasy Garden
Hanging out at Cocorico is a great choice. They have romantic ambiance, delicious food, and beautiful scenery of the top Bandung.
The café has 3 stories. You can enjoy the view of Bandung from the first floor. There is a green garden at the second floor. And you can hangout with friends at the rooftop.
Instagram @cocoricofantasygarden
Cafe D'Pakar
Café D'Pakar provides not only high-quality food but also beautiful nature scenery that become the main attraction.
This café is also placed on the top of a cliff, so it is very great place to hang out or relax. Their wooden picnic chairs are very unique. What can we say, this place is instagramable.
Instagram @dpakarbandung
Also Read : Top 6 Largest Shopping Mall in Bandung That You Can Visit On Holiday
Lutung Kasarung – Dusun Bambu
Can you imagine eating good food from the top of a tree as if you were a bird? Well this place is kind of like that.
Lutung Kasarung has dining rooms built around trees. The room's design is oval and resembles bird nest between the branches of the tree.
The dining rooms are connected by a bridge which is a very cool spot to take pictures.
The best dish you should eat here in our opinion is Nasi Bakar Kelapa. It is roasted rice with coconut and variety of meat in it. It is great, just try it!
Instagram @dusun_bambu
Kampung Daun
This place is one of the most popular Bandung hangout places. The You can enjoy the view of valley, the green trees, and also the freshness of mountain air.
With the construction of bamboo, natural stone, waterfall, and the river flow at the surrounding area make your visit as if you were in the village.
You can try Sundanese traditional food like Nasi Timbel in order to complete your culinary experience!
Instagram @kampungdaun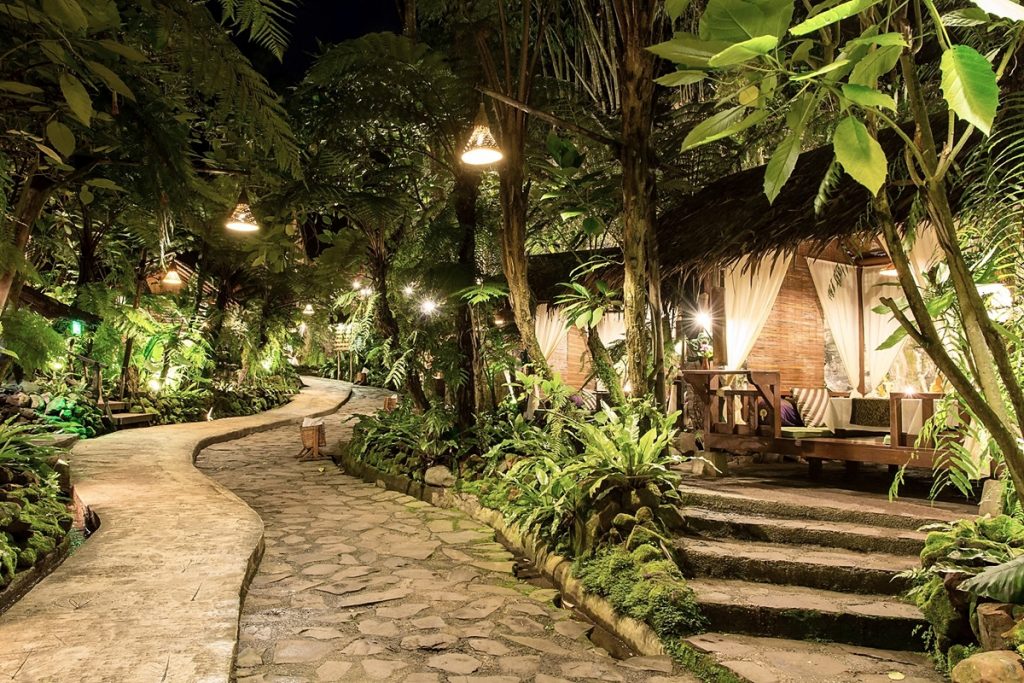 One Eighty Coffee
On the outside, the building of One Eighty Coffe looks like a two stories colonial house.
The most unique are the first floor where the chairs and tables are placed in the middle of the shallow pool. It is an ankle-deep pool, more like a fish pond without fish. So, don't be afraid to get wet. It's fun.
The decoration is even more pretty. In addition to the interior design, there is a glass wall separating the indoor and outdoor area.
Instagram @oneeightycoffee
Day & Nite Eatery & Grocery
This café has interesting concept because of the mixture of natural and industrial scene. Day & Nite Eatery & Grocery uses a lot of huge containers as the dining rooms.
This café is still beautiful because there are trees everywhere. In the backyard of the café, there is a mini zoo containing a lot of cute birds. Very interesting.
Instagram @daynnitebdg
Armor Kopi
Armor Kopi is a very comfy and fun coffee shop in Bandung. It is located at Taman Hutan Raya Ir. H. Djuanda, Cimenyan, Bandung.
This hangout place not only provides a cup of original coffee but also let the visitor travel and enjoy the natural view which is very beautiful and fresh.
Instagram @armorkopi.bdg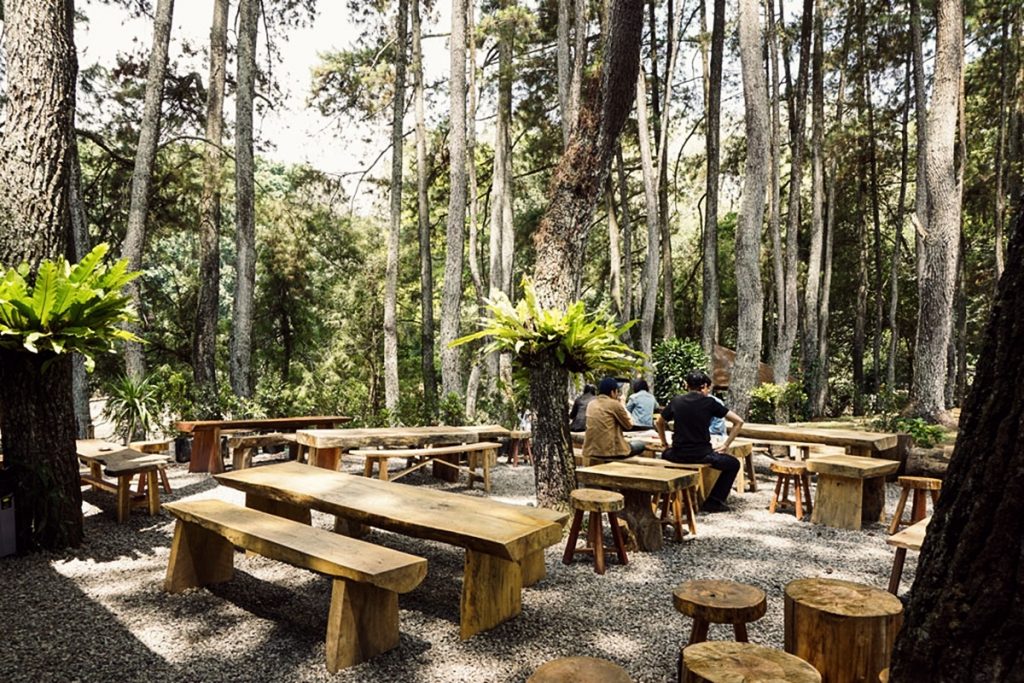 Bandung has a lot of places to hang out, doesn't it? There are still a lot of Bandung hangout places other than that we mentioned above.
If you are traveling in Bandung but don't want to use public transportation to go around, then you can rent a car from Dirgantara Car Rental Bandung.
We have a reasonable pricing with the best service.
See also our other article: