Cheap Car Rental Bandung
Cheap Car Rental Bandung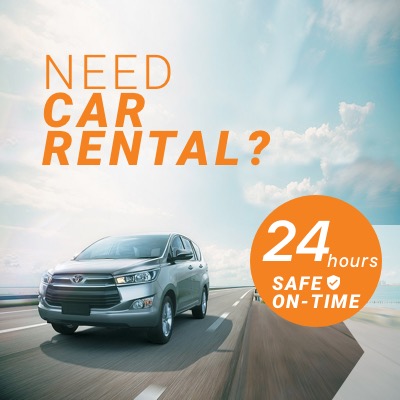 Cheap Car Rental Bandung
Bandung car rental services player is kinda crowded, because Bandung itself is a potential city that has many interesting sights and certainly worth visiting. As a result, the tourists from within and outside Java came flocking to the city of Flower, and using Bandung cheap car rental services as the best alternative to pocket traveled without expensive as the travel service and tour. Other advantages of using this cheap car rental Bandung is obtaining privacy and personal time to visit places as you wish. Differences with travel services and tour lies in the group numbers in one trip, so you can not have private time with the family. In addition, the entire price has been fixed in the travel services or the price can not be changed anymore because it has become one package.
Cheap Car Rental Bandung is not new famous lately, but has become the primary choice of the tourists when travel to the city of Bandung since the last few years. In addition to being a personal transportation, car rental Bandung's presence also made into a pick-up your vehicle when it arrived at Husein Sastranegara Airport, Bandung. So, you no longer need to incur additional costs to hire a taxi, or to pay additional rent due to be picked up by the hotel car. In addition, the availability of our professional driver instantly make your visit a few sights to wash the eyes before putting luggage in the hotel.
Cheap Bandung car rental DirgantaraCarRental.com already has regular customers every year, especially during the holiday seasons reach, where our luggage will be empty stock car. DirgantaraCarRental.com emergence as professional car rental did not begin for 5 to 8 years, but has started since 1987 and is led by Eddy Soetjipto and Maria Armanusahwati. Therefore our experience that this multitude, then do not hesitate to be the quality of car engines and car rental services from Bandung our staff. Therefore our experience is too long, then DirgantaraCarRental.com also now have different types of cars, thus providing more options for your holiday transportation.
In serving each customer, the motto of DirgantaraCarRental.com is maximum satisfaction of every customer. Therefore, the car – a car that is in the trunk of our offices were always clean terawatt, ranging from service the machine until the car interior amenities such as radio, music player, curtains, and so on. In addition, the cars of DirgantaraCarRental.com a car output in recent years, in which a maximum output is KIA Pregio 2011. While in matters of services, provided the original professional driver Bandung. So, our driver ready to take you around Bandung quickly without getting lost, as well as your personal tour guide. Our professional chauffeur will explain the history and condition of tourist spots around, so that your holiday to new places will be more memorable.
Cheap Bandung car rental company we were always available for 24 hours, so that a sudden departure time using the early morning air is not a problem for us to pick you up at the airport. So, if you are still unsure of the quality and service of car rental companies Bandung DirgantaraCarRental.com? Soon message your car when in Bandung right now, so as not to run out of stock because it has been ordered others first