Daily Car Rental Bandung
Daily Car Rental Bandung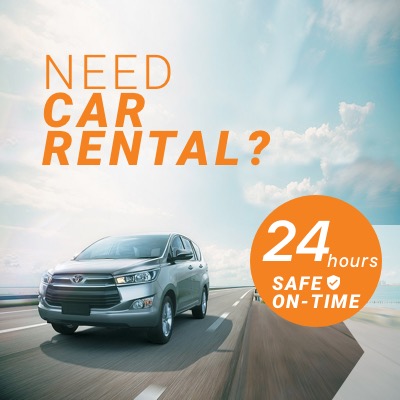 Daily Car Rental Bandung
The price of a rental car in the city can be said to vary, because the price of daily car rental rates are determined from a variety of indications. Among them are the type of car used, the facilities in the car, as well as fuel prices prevailing at that time. However, if you are looking for daily car rental Bandung at a low price, then DirgantaraCarRental.com is the most appropriate choice to be your means of transportation in the city. Whatever your destination in the city of flowers, our team is present and always ready to take you anywhere, quickly and certainly unreliable.
Over in the city, many people have a variety of objectives when using our Bandung daily car rental. Generally, the purpose of the customer who are travelling, utilize their spare time to take a vacation to visit tourist attractions in this city. In addition, other objectives of our customers are doing business the city, and conduct meetings in the framework of cooperation business. Some customers from government and politics was also using our services, where their goal is to hold a meeting discuss the situation of the party, and devise plans to be done in the future.
Fleet of DirgantaraCarRental.com was diverse enough to serve all the needs of the customer while visiting various places in Bandung. Start of MPV or multi-purpose vehicle is available in our luggage, such as Avanza and Innova are capable of carrying 5 to 8 passengers passed through various terrain in the road. There are also high-class or luxury cars such as the Toyota Alphard, which has the best interior facilities, as well as a charming exterior appearance. There are also car type micro-bus type Pregio, which is more commonly used by large family groups considering the capacity of his car which reaches 8 to 12 people.
Daily car rental Bandung in DirgantaraCarRental.com already provide the best price, in accordance with the quality and the type of car you choose. If you want to save money, then our advice is to adjust how many family and friends coming with you, with a budget and agenda for the city of Bandung. Suppose you vacation with 5 to 6 people, the best recommendation is to choose Avanza and Innova alone. While the high-class cars such as the Alphard is not the right choice if you want to save money, given the price of a daily car rental Bandung was high enough. However, if money is not a problem for you and want to get the best comfort, the type of car Alphard is also very fit to be chosen because it has complete facilities therein. Types of micro-buses such as KIA Pregio also is certain to be a major option to save when you are on vacation with the number of people who are more than 10. The reason is better hire one large-sized car, rather than renting 2 cars at once with the cost of rent is more expensive.
It should be noted that the daily car rental services Bandung with driver only system has been dropped from the DirgantaraCarRental.com. Because, in recent years there with a car theft mode into a car rental customer with driver only system. After the car was taken, 24 hours later the car is not returned to the owner of the car rental office, and telephone number of tenants could not be contacted. Then ID card or other identification of the customer was found to be fake, so the rental car suffered slight losses. Therefore, daily car rental Bandung we only provide car rental services + driver, as well as rental car + driver + fuel. This service also has its own advantages, where the passengers can enjoy a relaxing time to the fullest without having to understand the area and trails in the city. Customers can reach their destination quickly, and could use the time effectively.
DirgantaraCarRental.com always available for 24 hours to serve your needs for daily car rental Bandung. If you are interested to become one of the users daily car rental Bandung, then immediately the message your car through our website so do not be late booked by someone else.