Things You Need to Know About Car Rental with driver
Things You Need to Know About Car Rental with driver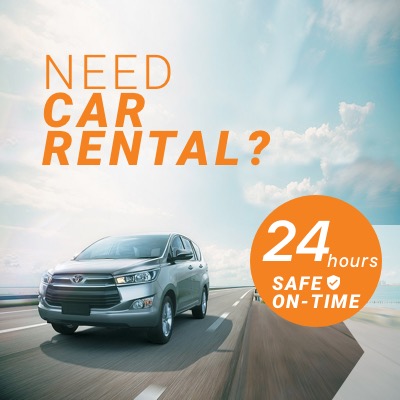 Rental car with driver is the perfect solution to explore Bandung on your own pace. Hire a car with a driver for the rental car is certainly much more efficient and effective than using a public transport. Using public transportation such as buses and taxis are cheaper than renting a car, but not so practical if your goal is for exploring southern or northern Bandung.
Benefits of Using Car Rental with Driver
During the stay in Bandung, using the services of car rental and driver make the activity more convinient. Thus, you can save time and enjoy your trip more. Similarly, if you are planning to travel around or even to other cities in West Java. Drivers of the rental car usually has memorized the intended direction, the state of the roads to be traversed and places stops (rest area) are closest, so you no longer need to ask here and there on people in the street when I have to travel to a place that you do not know well.
When renting a car and the driver of the rental car in your city, there are a few things you need to know related to the chauffeur services, among others, you have to give the driver a break for meals, especially if you rent a car all day. It may not be required by the rental, but it would be better for the hungry and tired driver because he will not be able to work well. Also give the driver a chance to rest and pray if necessary. It would be better if in the long run, you give the driver a chance to rest every two hours. Renting a car with a driver who is experienced and understands the state of destination, can often be used as a tour guide. This is because, they can suggest places to eat delicious and inexpensive lodgings around the location where you are calling. They also may even be able to tell about your destination location such legends circulating, points of interest as well as the dismissal of the stories of others that can make your trip more enjoyable.