The 6 Best Rides You Can't Miss at Trans Studio Bandung
The 6 Best Rides You Can't Miss at Trans Studio Bandung
A theme park has now become one of the favorite destinations for people to spend their holiday. Besides providing many shows and rides, a theme park is only located in one large area, so there is no need for changing places.
There are two types of the theme park: outdoor theme park and indoor theme park. An outdoor theme park, just like its name is located in open space.
People is not only able to enjoy the entertainments and the rides, but they also can enjoy the view around the place.
An indoor theme park in the other hand is located in closed space. An indoor theme park is usually located in downtown or place which is easy to access. One of the indoor theme parks is Trans Studio Bandung that located in Gatot Subroto Street 289 Bandung.
In total, Trans Studio Bandung provides 25 rides. Here the list of 6 best rides you can't miss at Trans Studio Bandung.
Giant Swing Trans Studio Bandung
Giant Swing in Trans Studio Bandung has the idea like an analog watch.
Visitors will be placed in the pillar with circle shape on the top of it. The pillar will be rotated in clockwise, with maximum height around 18 meters.
Visitors must have at least 130 cm height to be allowed riding The Giant Swing.
Vertigo Trans Studio Bandung
Vertigo in Trans Studio Bandung is a ride which has similarity with the windmill. There are 6 pillars with 4 people in each pillar rotating 360 degrees.
Vertigo will run around 180 seconds, with maximum height reaching 20 meters.
Just like the Giant Swing, vertigo requires the person who has at least 130 cm height.
Yamaha Racing Coaster Trans Studio Bandung
Just like the name, this ride is running like any other roller coaster. What makes this roller coaster special is the fact that only 3 units available in this world, with other 2 units placed in the USA.
This roller coaster can move forwards and backwards with top speed reach 200 km/hour. The track is placed around the park with maximum height 50 meters. It has 135 cm minimum height requirement.
Dunia Lain Trans Studio Bandung
For those who likes mystery or horror, Dunia Lain in Trans Studia Bandung is a must.
In this place, you will be shown rooms which have the setting like a well-known mystery place in Bandung like SMA 5 and Gua Belanda.
Marvel Superheroes 4D Trans Studio Bandung
Marvel Superheroes 4D is a cinema simulator of a famous Marvel Characters.
The movie in this ride runs approximately 20 minutes with brilliant effect and 4D technology.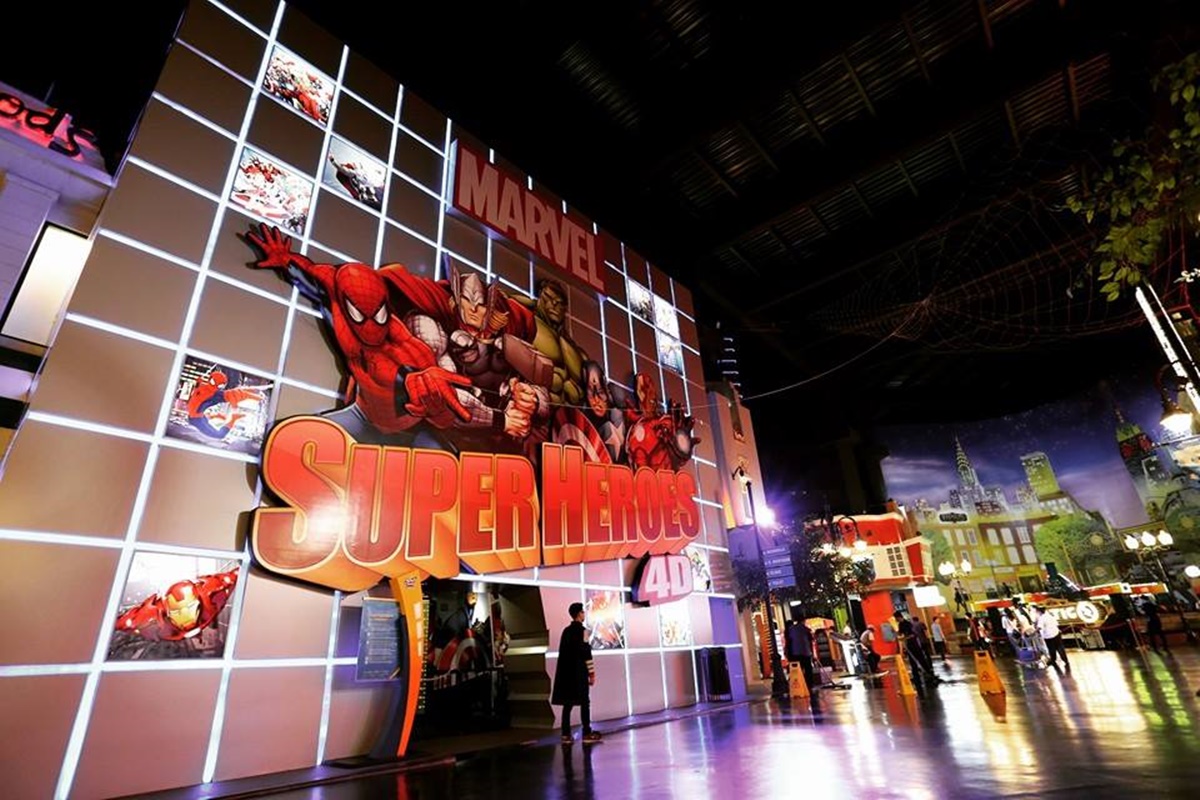 Transcar Racing Trans Studio Bandung
Transcar Racing is a racing track which is designed similar to a real racing track. The track has 1 kilometer long with a maximum speed of car up to 40 kilometers.
The driver must at least has 135 cm height and 100 cm for the passenger.
Actually, there are also many other rides available in Trans Studio Bandung which is also interest to try. But those six are the best rides in our humble opinion.
If you are planning to visit Bandung but don't know the way to Trans Studio Bandung, then you don't need to worry because Bandung provides a lot of car rental options.
One of them is car rental Bandung. Just make sure you are going to try 6 rides above!