Want to see the Colorful Rainbow Waterfall? Come to Curug Cimahi
Want to see the Colorful Rainbow Waterfall? Come to Curug Cimahi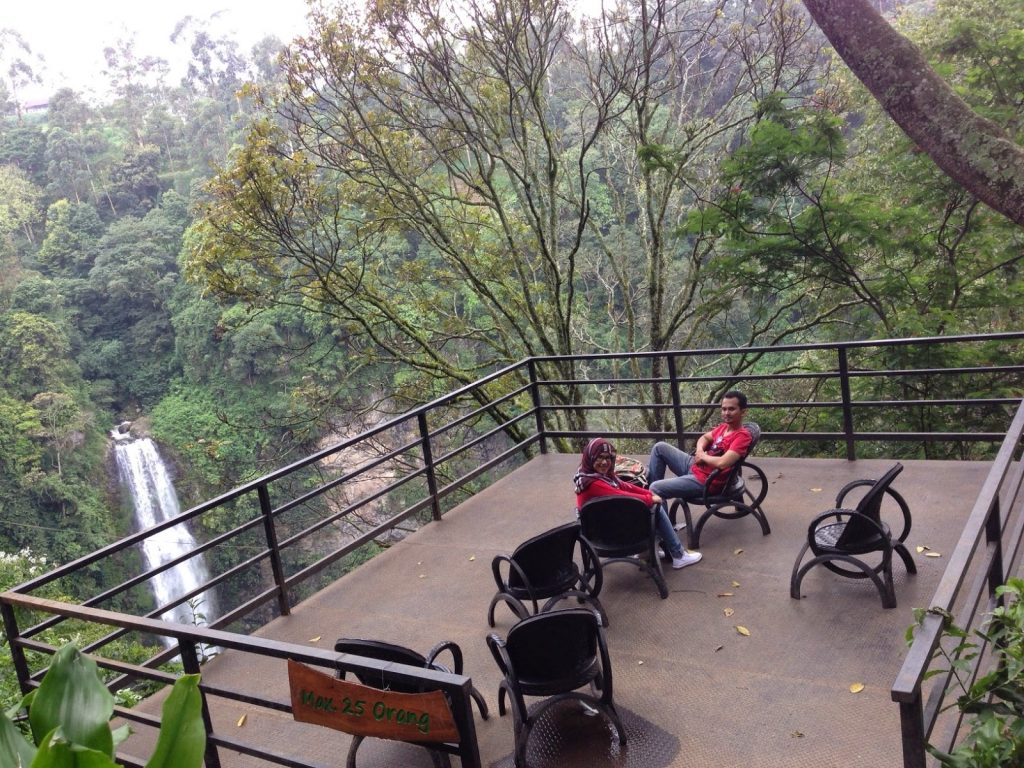 If we usually see a waterfall with clear water color, then in Curug Cimahi we can see a colorful waterfall like a rainbow. Because of the colors that are presented here in Curug Cimahi is called  the Rainbow Waterfall. Well if you are interested to see this waterfalls you can come to Jalan Colonel Masturi No.325, Cisarua, West Bandung regency. By visiting this colorful waterfall it will certainly make your holiday more memorable.
This waterfall called Curug Cimahi not because of its location that is in Cimahi, but the naming is due to waterfalls whose water flow comes from the River Cimahi. Curug Rainbow itself was opened to the public in 1992. But because it requires revamping then in the year 2010 Perhutani as the manager closed the temporary location of the waterfall.  After  being restored in December 2014 Curug Cimahi re-opened to the public with a better concept for tourism.
Curug Cimahi which also called rainbow waterfall (The Rainbow Waterfall) indeed presents a range of colorful rainbow. But interestingly, this waterfall does not bring rainbow in the morning, afternoon or afternoon like most of what happens in other places. But the Rainbow in Curug Cimahi is present from evening. Rainbow in Curug Cimahi this is not the rainbow as usual that we witness. But this rainbow in Cimahi waterfall is a rainbow that emerged from the lights of colorful LED lights that have been installed by the manager of the waterfall.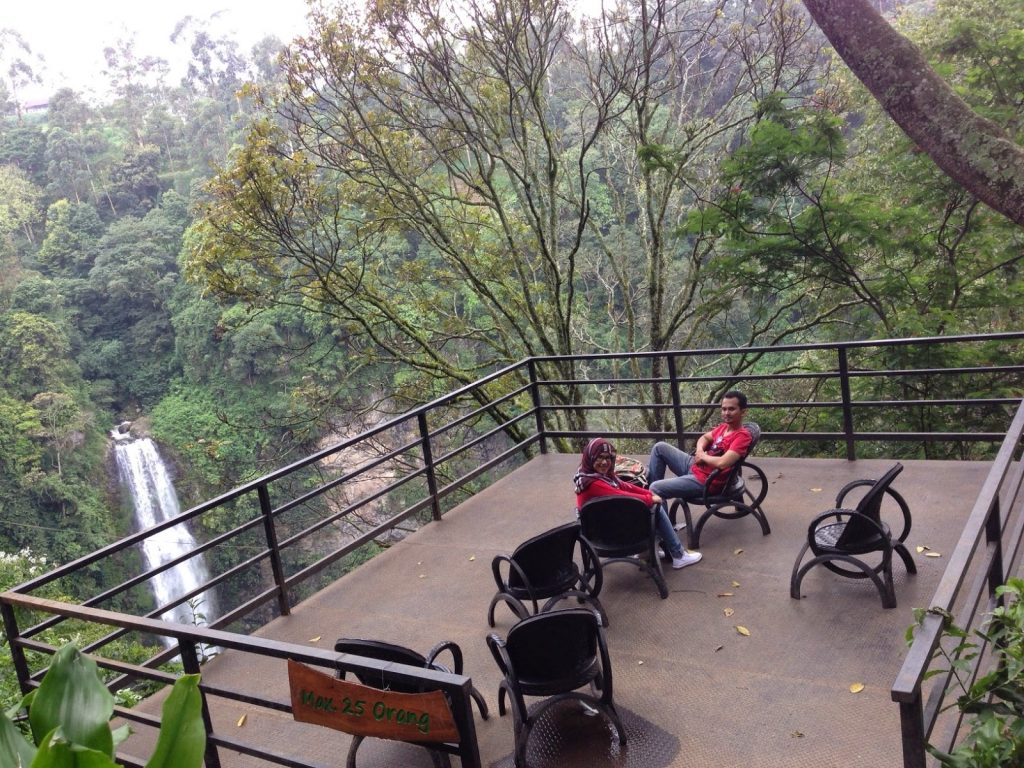 With a height of about 72 meters, this destination presents a green vegetation charm that is around him. Supported by a calm and beautiful atmosphere located around Curug Cimahi  you relax and recharge your energy. Moreover, seeing the location of this destination located at an altitude of 1050 mdpl make the air temperature in this region to be mildly cool with a temperature range of 18-22 degrees Celsius. 
To enjoy Curug Cimahi they already provided a deck or viewing post with a facility of chairs and tables to relax. In addition to relaxing and watching the exotic of this destination, from this viewing post you can take pictures with you freely. In addition to the viewing post, chairs and tables, in this place tourism is also available some other facilities such as parking areas, musholla, food stalls, eating places, walkways, guard posts and posts of information.
Curug cimahi tour is open every day from 8 am until 9 pm. The entrance fee to this destination itself is divided into two namely day and night. If you arrive during the day then it will be charged Rp 15.000 / orang. Meanwhile, if we come at night then the entrance fee is Rp 17.000 / orang. Meanwhile, for the parking fee of Rp 2,000 for the motor and Rp 5,000 for the car. For those of you who want to spend the night, around this destination there are many places to stay that can be selected.
Check our other article:
Top 6 Largest Shopping Mall in Bandung That You Can Visit On Holiday
Where Should You Go While Visit Northern Bandung?
10 Most Unique Thematic Parks in Downtown Bandung
8 Favorite Places to Hang Out in Bandung With The Best Concept Ever
Hidden Paradise in Western Bandung That You Probably Don't Know
To go to Curug Cimahi from Bandung this access is fairly good. But be aware of the streets that rise and fall. On the way to this destination, you will be accompanied by a view of a green vegetable garden. Some durian seller can you meet during this trip to Curug Cimahi. Arriving at the parking area of this destination you will be greeted by a herd of monkeys. After paying the ticket, you also have to prepare down the 500 stairs to reach the waterfall location.
Also Read : Fun Rafting in River Palayangan, South Bandung
To enjoy Curug Cimahi tour with more optimal then you can make Dirgantara Car Rental as a travel companion. Because with Dirgantara Car Rental you can more freely travel around here and there. With the support of car rental in Bandung that qualified to make your vacation activities will be more impressive. With hiace rental in Bandung you can invite all family members to get together to enjoy the holiday.