Top 5 Most Instagrammable Spots in Bandung
Top 5 Most Instagrammable Spots in Bandung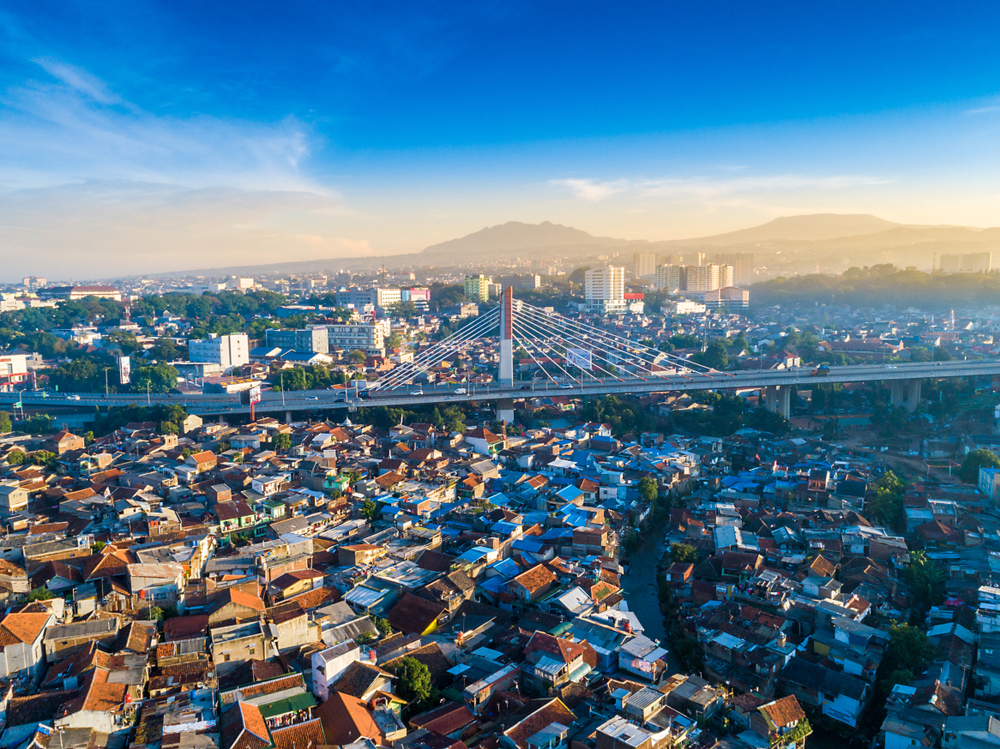 Have you ever thought to capture such a beautiful picture to published on your Instagram? In Indonesia, there are actually a lot of tourism spots you can capture. Some of them are located in Bandung, a beautiful city well-known as Paris van Java. A lot of hidden paradises are available to spoil you instantly. What are you waiting for? Let's make your Instagram friend jealous through the photo you have taken in Bandung. Here are top 5 most Instagrammable spots in Bandung:
1. Keraton Cliff
Looking over the green scenery from above the Kraton cliff. If you are interested, you can easily come down here either driving your own car or renting it from car rental Bandung. This spot is located in Ciburial village, not far from the downtown of Bandung. It will be even more beautiful when you arrive before the sunrise. You can enjoy the morning atmosphere of Bandung covered by thick fog and coupled with adorable sunrise on the east side of the cliff. All the provided beauty are really Instagrammable, so don't forget to take some pictures!
Via Traveloista
2. Bamboo Village
Taking a picture in front of the lake with the background of lined boats and lodges made of bamboo. That is the most popular spot to selfie in Bamboo Village, Lembang. The place itself really provides the typical object of Lembang, one of the districts in Bandung, with fresh air and green scenery as far as you can see. The location is far enough from the downtown, in Cisarua, West Bandung. You have to ride a motorcycle or drive a car, but if you don't have both, then you can rent it from car rental Bandung.
Via Travelingcow
3. GH Universal Hotel
GH Universal is five-star hotel located in northern part of Bandung with great architecture building in European style. The luxurious image is attached to the hotel through its windows and domes which make this hotel stands out among other hotels. Furthermore, you are allowed to bring your pet since they have Pet Inn inside. If you stay in the hotel, don't miss any picture for your Instagram!
Via Outboundjavalembang
4. Glamping Lakeside and Pinisi Resto
Glamping is an abbreviation of "Glamour Camping", the new lodge at the lake side of Patenggang, in Ciwidey, Bandung. The Glamping provides high-class tent and fabulous scenery around it. The beauty is also complimented by the Pinisi Resto, that has a unique shape in the form of a boat. You can relieve the fatigue by eating at the restaurant and camping in the luxurious tent. Enjoy your world and snapshot the moment!
Via Ngadem
5. Stone Garden
Stone garden is a geopark in Bandung filled with rocks. Called Stone garden because the park spreads rocks everywhere in a unique shape and very Instagrammable. The history also tells the place actually used to be an ancient lake. A thing that makes this place special is the panoramic view as if you were outside the country. If you are curious, you can reach the garden for an hour by driving a car from the downtown of Bandung. Another alternative, you can rent a car from car rental Bandung.
If you traced all the places one by one, you will not find an end. Bandung is an exotic city full of paradises. You can enjoy your Holiday by visiting Bandung. If you don't drive your own car around Bandung, do not worry because Bandung provides a lot of car rental options. One of them is car rental Bandung called dirgantaracarrental.com